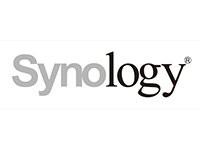 Some background on Synology™:
Synology is a Taiwanese corporation that design Network Attached Storage (NAS) devices.  The company was founded in 2000.  The two founders of Synology both worked for Microsoft before starting Synology.  Their first NAS device was released in 2004.   Synology is also the creator of the DiskStation Manager (DSM).  DSM is the Linux based operating system that runs all of the functions of the NAS system.
Main Website:  https://www.synology.com/en-us/
Why we decided to partner with Synology™:
We have found many different uses for NAS devices among our various clients.  Some companies that do not require a server have found the Synology NAS system a powerful platform in which they can share and access files.  Companies that do own server have found that a NAS device is a perfect solution for in house (onsite) backup solutions.  These files can then be sent offsite directly from the Synology NAS device.
Their Active Backup line of software is an excellent choice for backing up workstations, servers,  GSuite™, and Microsoft Office 365™.  They also have aggressive pricing for their C2 Cloud Backup Plan.  Please call us if you would like to discuss how Synology can help you save money and time with their backup solutions.  If you are paying hundreds of dollars per month to backup your server, you need to call us!
Product Lines:
LANTEC Systems, Inc. sells the full line of Synology™ products.  We do focus more on the business models for our customers but we can also offer great pricing on home products as well.