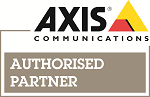 Some background on Axis Communications™:
Axis Communications™ is an Swedish based technology company founded in 1984. They started in the print server business but have since became a leader in IP surveillance cameras.
Main Website: https://www.axis.com/en-us
Why we decided to partner with Axis Communications™:
We believe that Axis Communications™ makes the best IP based cameras for surveillance. We primarily focus on using these with the Synology Surveillance Station™. By combining these two products we feel our customers have best of breed in the surveillance arena.
Product Lines:
LANTEC Systems, Inc. sells the full line of Axis Communications™ products. Our focus is based on their IP camera product line.